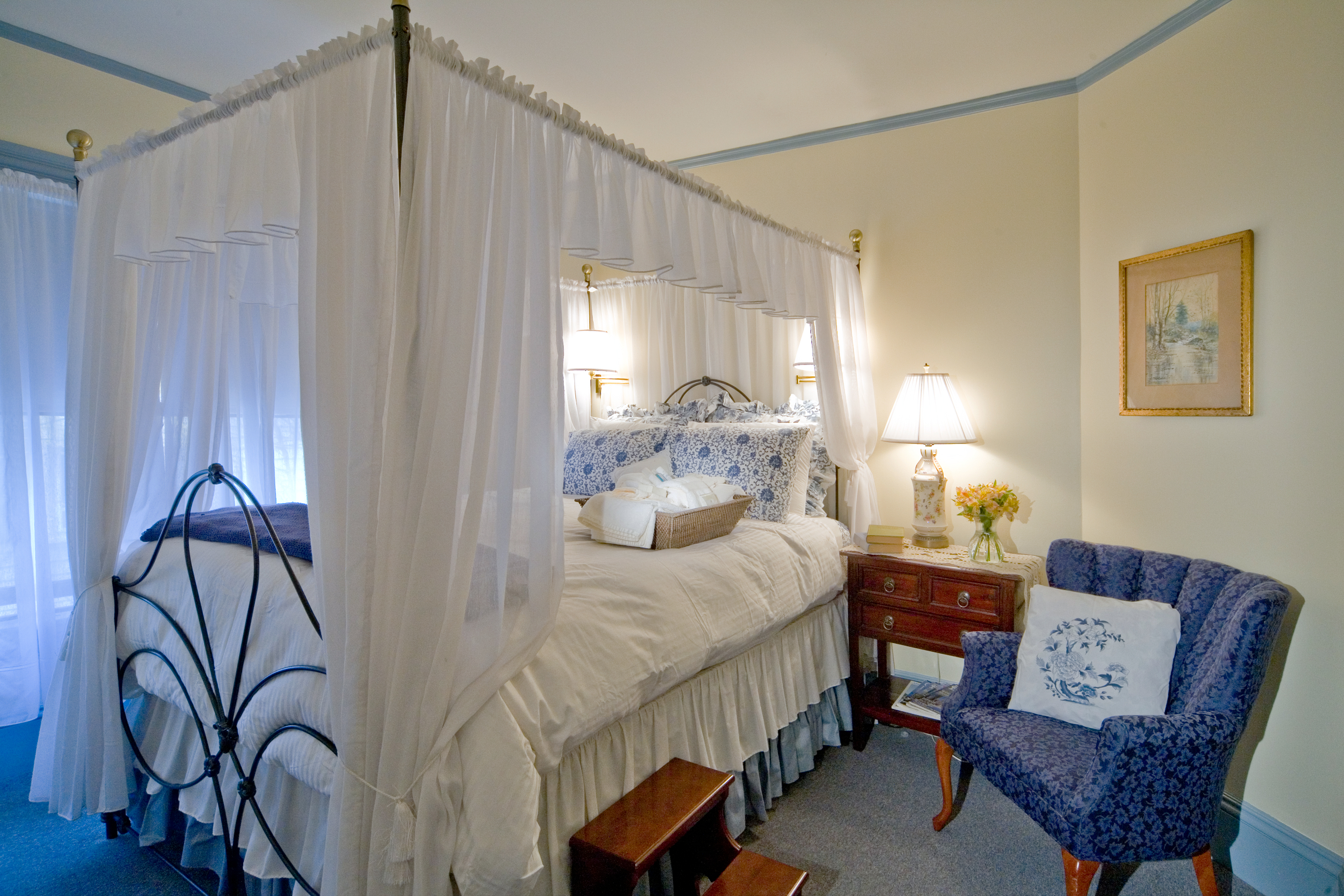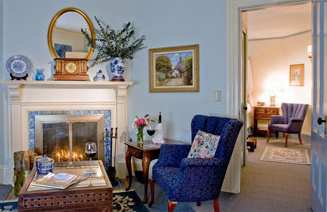 LOCATED ON THE SECOND FLOOR WITH PRIVATE, EN SUITE BATH & FIREPLACE.
Decorated in cream and blue, this Bar Harbor B&B two-room suite features a spacious sitting room with a refrigerator, comfy sofa, armchairs, and a working fireplace with original tile work and carved mantle. In the separate bedroom, you can curl up among soft linens in your antique, queen size canopy bed. The Victorians adored all things Eastern, and White Birch is furnished throughout with Asian inspired art and objets d'art. White Birch Suite is located on the second floor and has a private, en suite bath with a walk-in shower.
Click here to learn more about guest room features and amenities.