Bar Harbor By Sea
Here in Bar Harbor we have breathtaking ocean views all around us, but it's a little chilly to dive right in to the water … the average water temperature in July is only 60 degrees! We don't let the cold water get in our way though: there are many opportunities to immerse yourself in the Bar Harbor coastal experience while staying warm and dry. Find the boating trip or nature tour that suits your interests!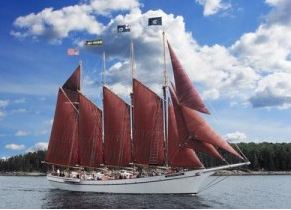 Create a lasting summer memory on a two hour harbor tour aboard the magnificent schooner, Margaret Todd. This 151' four-master schooner sails several times daily, taking in the beautiful coastal sights and sounds of Bar Harbor. Keep a look out for a seals, porpoise, or bald eagles! Hear the wind in the sails as you help hoist them or just relax with the sun on your back. On the afternoon trip, a park ranger will teach you about the geography of the area, and on the sunset cruise enjoy local live folk, guitar, fiddle, or banjo music to accompany the incredible evening sky.
Looking for a different style of boating? Check out Islander Puffin Lighthouse and Fishing Trips. They offer several types of ocean excursions on Maine-built boats. Spend the morning fishing on Frenchman Bay while experienced deckhands give you tips and provide all bait and tackle for you. As an added bonus, they'll even help you reel in your catch and fillet it for you to enjoy later. For a more leisurely  afternoon, take a cruise around nearby harbors and bays on a lighthouse lobster boat tour. Look out for off-shore seabirds, whales, and other marine wildlife. You can even get an up close view of puffins as the captain anchors the boat at a puffin nesting area. Don't forget your camera!
If boating isn't your thing, try out the latest exercise craze and learn how to paddleboard! Acadia Stand Up Paddleboarding offers small group lessons and provides all equipment for a safe and enjoyable paddleboard lesson on your choice of lake or ocean. Don't worry about that 60 degree water if you fall in; they'll provide a wetsuit to keep you dry and warm.  Be sure to also check out Coastal Kayaking Tours on either the east or west side of Mount Desert Island. Get individualized attention in groups of six or fewer along with experienced advice from the oldest sea kayak company in New England as you paddle most often among the ruggedly beautiful Porcupine Islands of Frenchman Bay.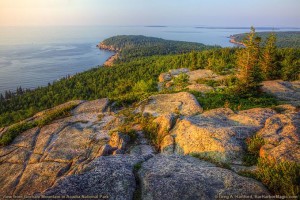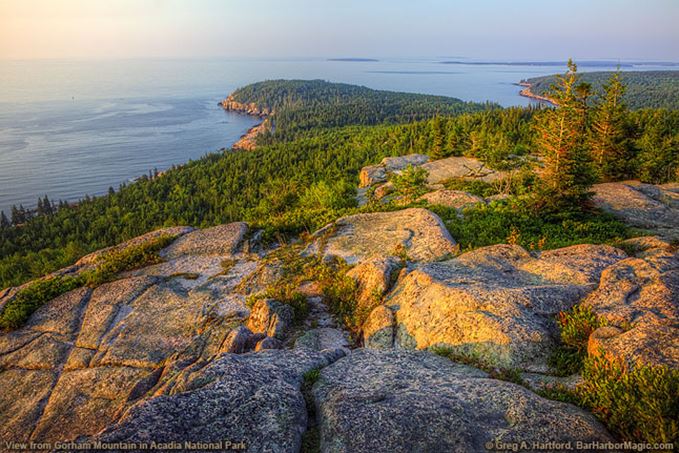 If you prefer to experience the ocean views with your feet on dry land, there are several nature paths and tours in Acadia National Park that will whet your ocean appetite without wetting your feet. Check out the Ocean Path walking trail, a four mile round-trip path that brings you to Otter Cliff, Sand Beach, and the famous Thunder Hole. Listen to the crashing waves and smell the wild roses for a relaxing afternoon in the park. For a more challenging hike, the Gorham Mountain Hiking Trail offering incredible panoramic views of the Acadia coast from the peak. Most people don't even know about this trail!
Summer is fleeting here in Down East Maine. Book your stay now to create lasting memories.
Share This