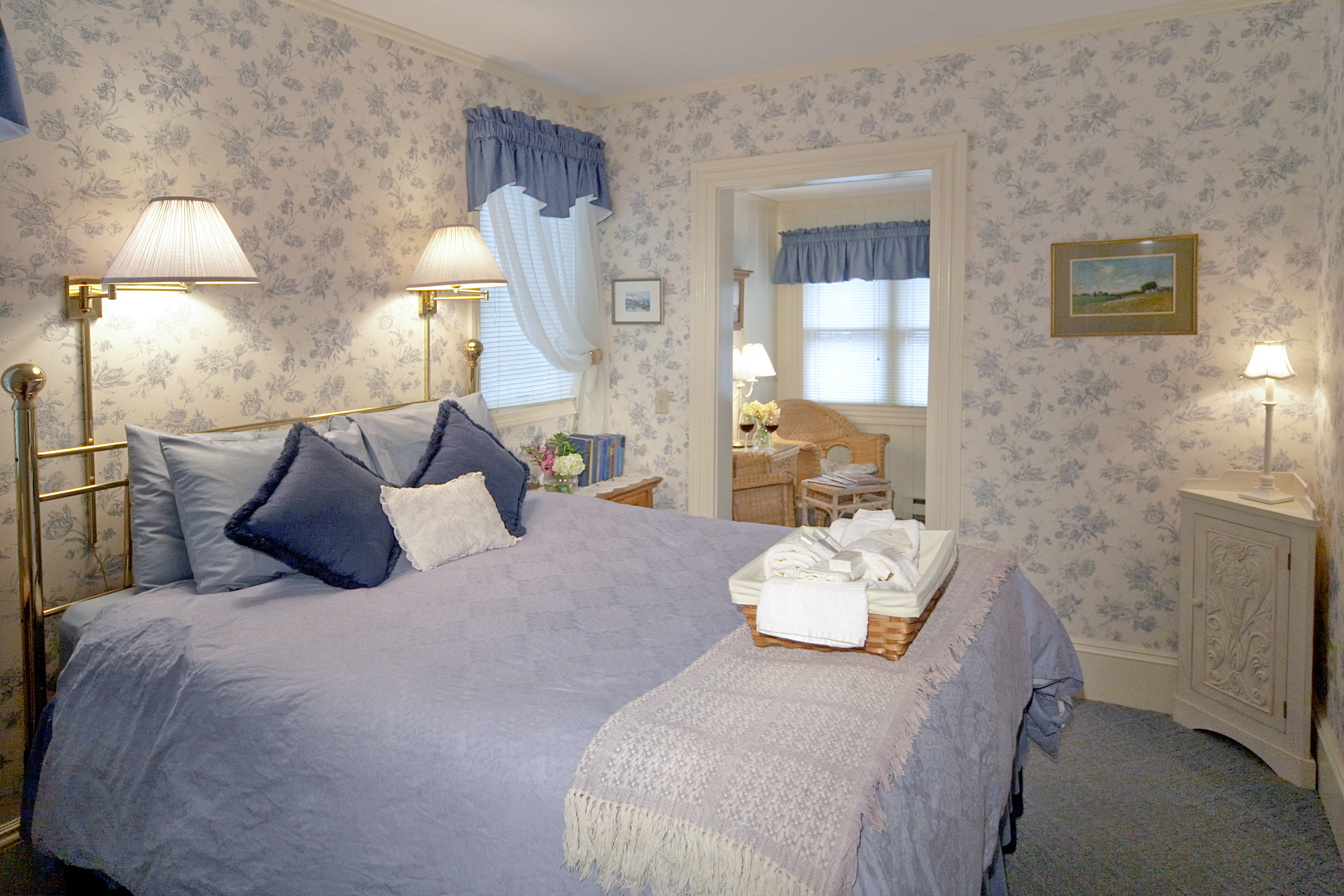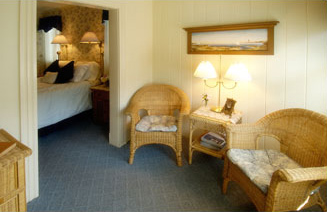 LOCATED ON THE SECOND FLOOR WITH PRIVATE, EN SUITE BATH & SITTING ROOM.
This Bar Harbor bed and breakfast room is classic New England through and through. The decor is cool blue and evokes the feeling of relaxing in a beach cottage. Enjoy your early morning coffee or unwind at day's end in the attached sitting room with comfy chairs for lounging and a mini fridge. At night, rest easy in your queen size bed and contemplate all you've seen and done on the island. Silver Maple Suite is located on the second floor and has a private, en suite bath with a walk-in shower.
Click here to learn more about guest room features and amenities.