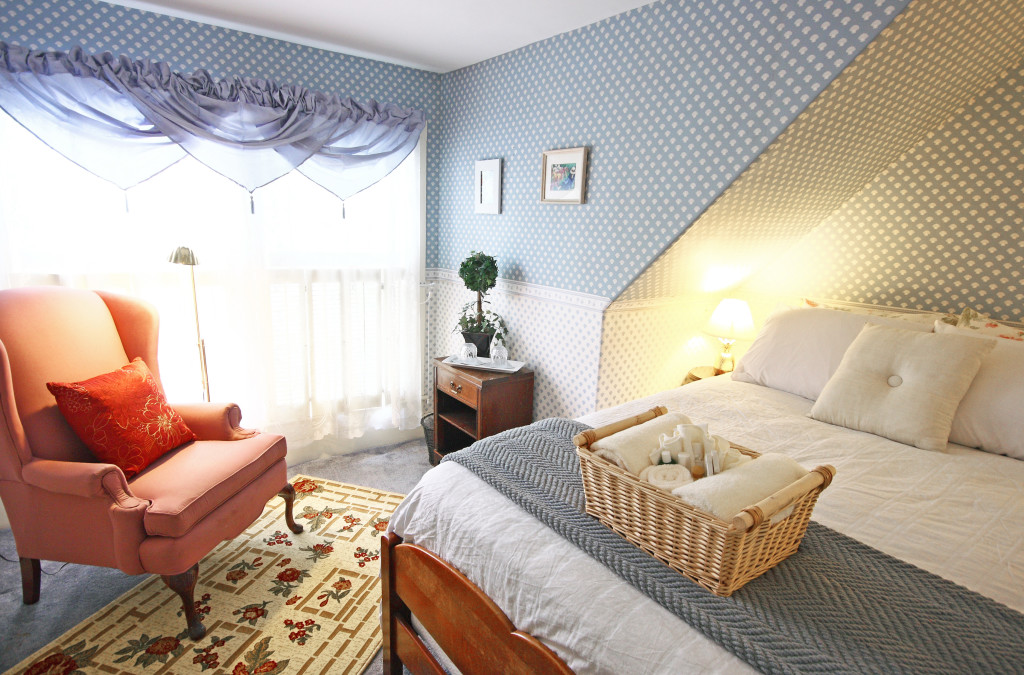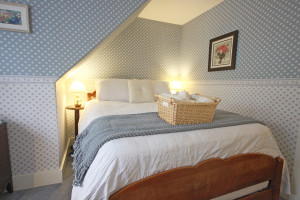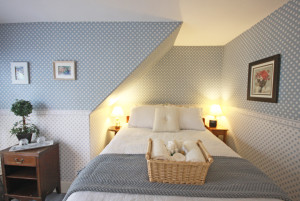 PETITE ROOM LOCATED ON THE THIRD FLOOR WITH PRIVATE, DETACHED BATH.
**PLEASE NOTE, SEA ROSE ROOM'S BATHROOM IS DETACHED AND LOCATED ACROSS THE HALL.**
Quiet and cozy, Sea Rose features large sunny windows, an antique full size bed, and comfortable easy chair. Pad across the hall to your private, detached bath with walk-in shower. This room is perfect for those who spend their time out and about, or for the solo traveler. Sea Rose offers all of the amenities of our Bar Harbor B&B at a budget friendly price. Sea Rose Room is located on the third floor.
Click here to learn more about guest room features and amenities.