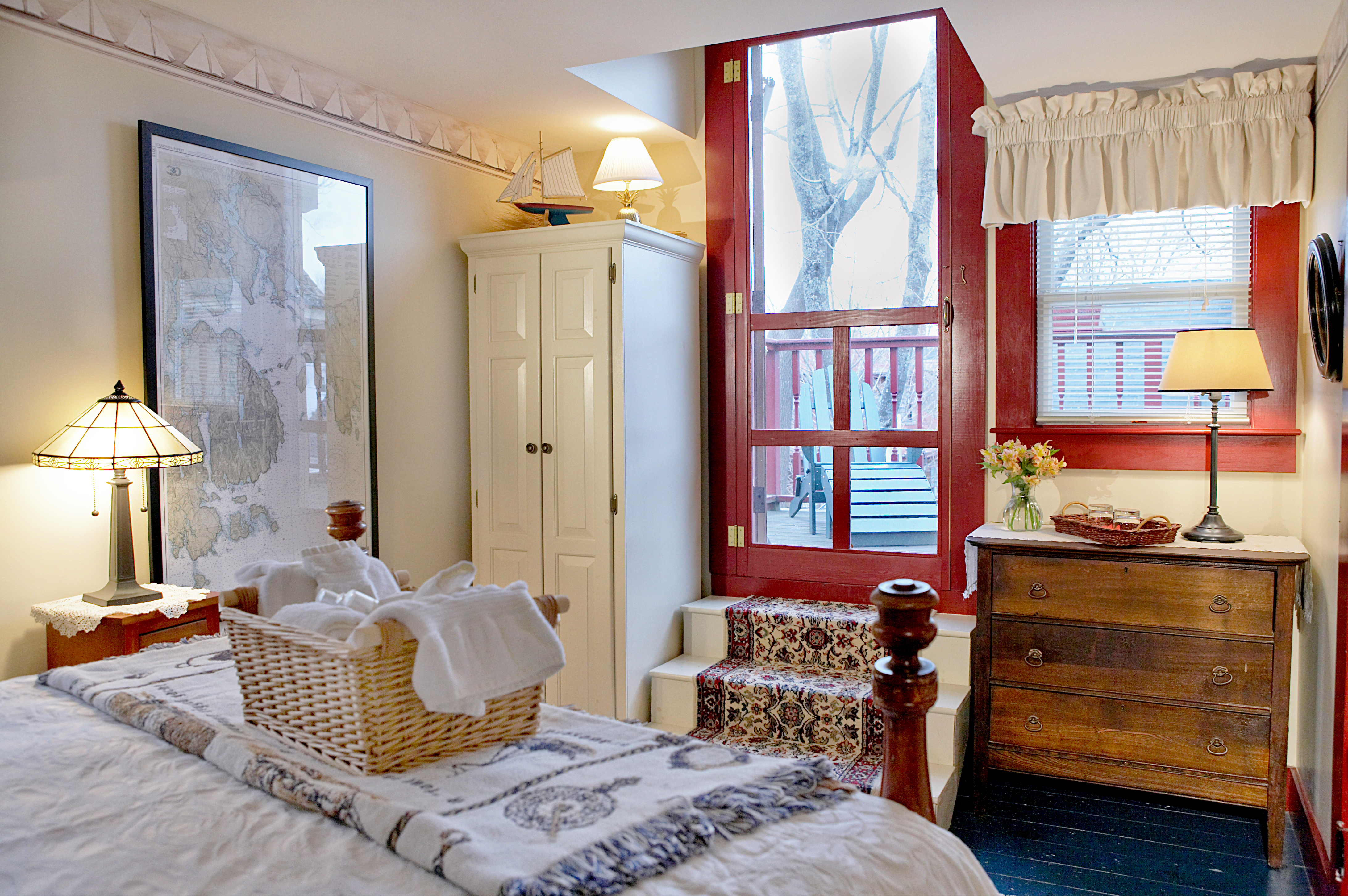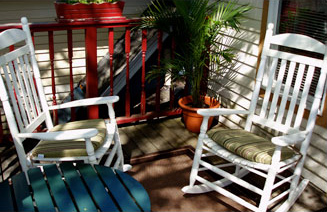 LOCATED ON THE THIRD FLOOR WITH PRIVATE, EN SUITE BATH & PRIVATE TREE HOUSE DECK.
Red Oak is nestled at the top of our Bar Harbor bed and breakfast, and features its own private "tree house" deck. From here, you can sit among the maple treetops and enjoy your coffee or a cold drink, reflect upon your day, and gaze across the neighborhood to the bell tower of St. Saviour on Mount Desert Street. At night, sleep soundly in your antique queen size bed. Red Oak Room is located on the third floor and has a private, en suite bath with a walk-in shower.
Click here to learn more about guest room features and amenities.