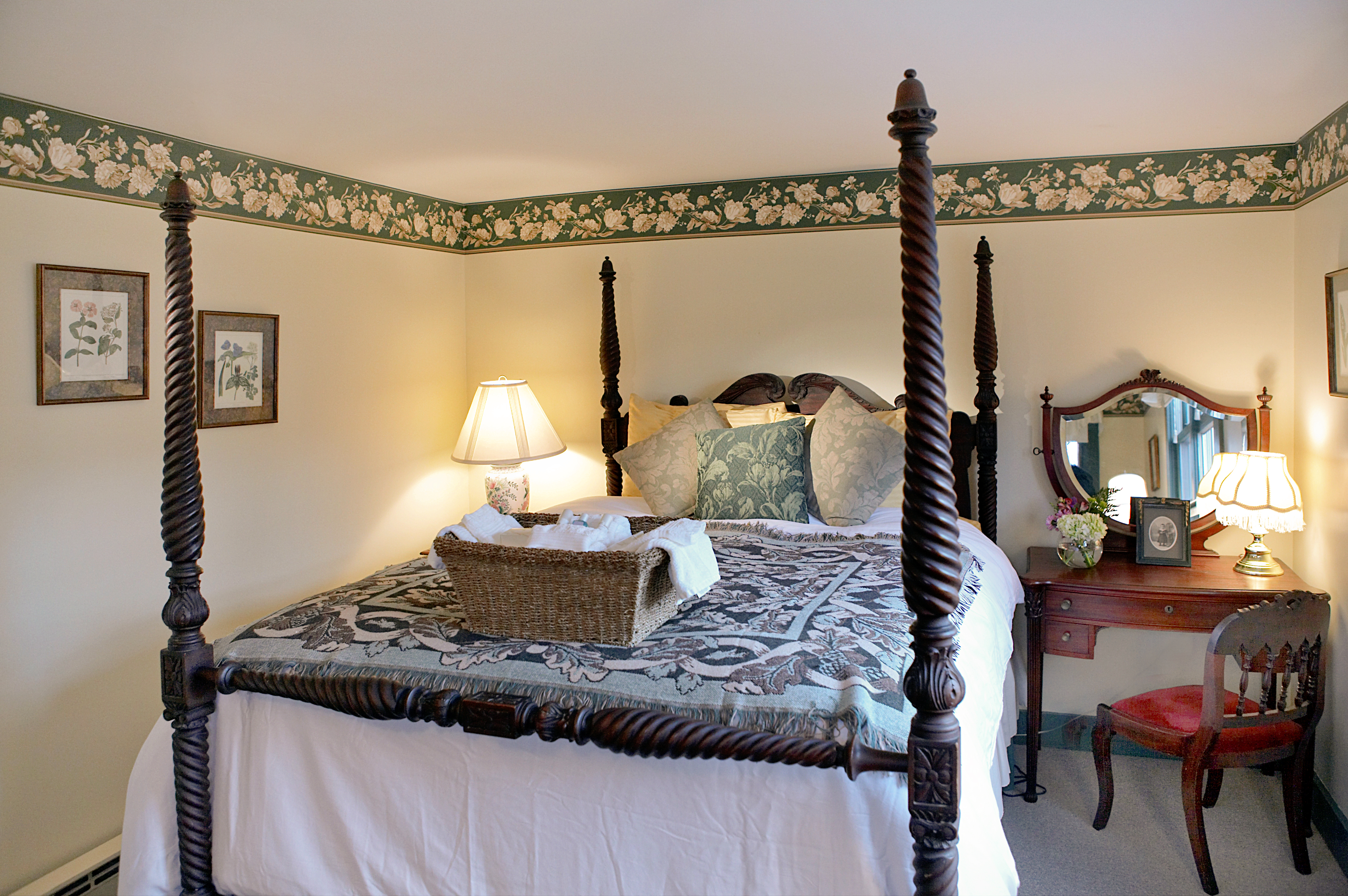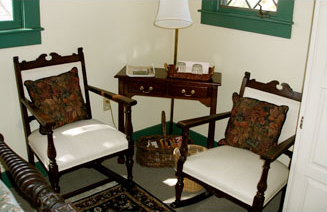 LOCATED ON THE THIRD FLOOR WITH PRIVATE, EN SUITE BATH.
Relax on your four poster, queen size bed, and watch the fluttering maple leaves through the windows of English Holly. This Bar Harbor B&B room is furnished with a matching antique dressing table and comfortable reading chairs. The dark wood, flower border, soothing green trim, and light walls create an ambience of unfussy, Victorian elegance. English Holly Room is located on the third floor and has a private, en suite bath with a walk-in shower.
Click here to learn more about guest room features and amenities.