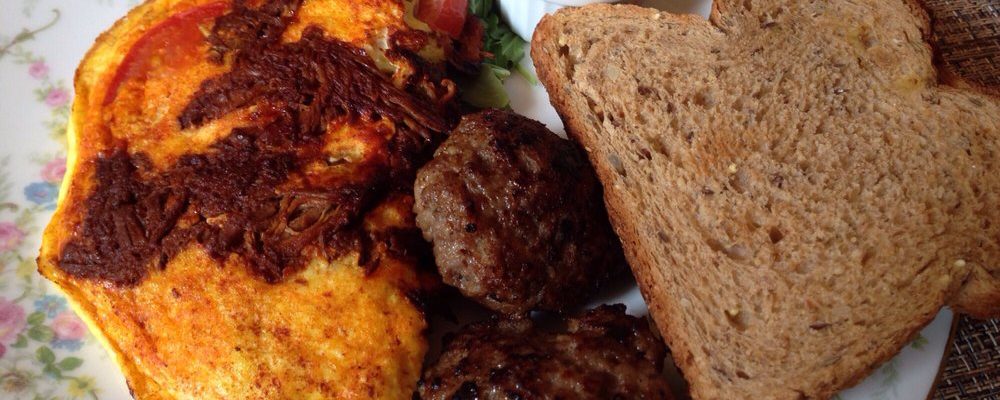 We serve this savory, melt-in-your mouth slow cooked beef in an omelet called El Norteño (which is Spanish for "The One from the North"). To recreate this omelet at home, just fold a few tablespoons of the carne adobada and your favorite cheese into your omelet and garnish with sour cream. We promise you'll be transported right back to the dining room with us at the Maples Inn.
The carne adobada is also delicious served wrapped in warm flour tortillas, served in tacos with all the fixings, or as part of a taco salad. We also enjoy it straight up, with a dollop of sour cream.
Muy sabroso!
Ingredients
2 1/2 lbs. beef of your choice (top round, chuck roast, etc.)
5 Tbs. medium hot New Mexico red chile (We order ours from The Chile Guy in New Mexico).
2 tsp. garlic powder
1/2 tsp. cumin
1/2 tsp. Mexican oregano
1 tsp. Cajun spice blend (we use Slap Ya Mama from Louisiana)
1/2 tsp. chipotle pepper
1 12 oz. light beer
12 oz. water
Directions
Put all ingredients into your slow cooker and cook for 4 hours on high (or 6 hours on low) stirring once or twice during cooking. Once finished, use a fork to pull apart the tender, yummy carne adobada.