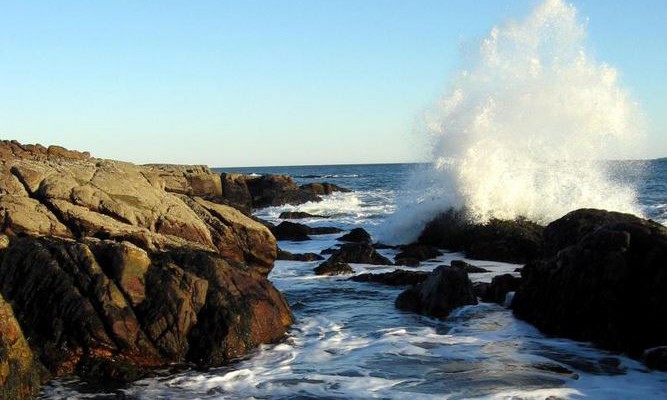 One If By Land … Adventure in Bar Harbor
While the area may be best known for the pristine beauty of its infamous national park, Bar Harbor offers a grand variety of opportunities for adventure. As promised in last month's post about water-based activities, this month we'll be sharing recommendations for activities that keep your feet (or your wheels) on terra firma.
Calling All Adventurers!
If you've never visited our national treasure, Acadia National Park, this is the time to do it. Acadia is the first eastern park in the national park system and boasts gorgeous views. Today visitors come to Acadia to hike granite peaks, bike historic carriage roads, or relax and enjoy the scenery.
Are you an experienced rock climber, or looking to try the sport? Rock climbing in Bar Harbor allows you to take in the natural beauty while you conquer the cliff. (Not to mention having some cool stories to share with co-workers back at work.)
Bicycling through lovely Bar Harbor will get you around quickly while you familiarize yourself with the nooks and crannies of town that other visitors may miss. Rentals are available.
If you're looking to move your body, but not go overboard, hit the trailhead and try one of the easier hikes. Or if you've had enough exercise, hop aboard the free Island Explorer bus which travels from in-town through the park's hiking trails, carriage roads and island beaches.
Whatever way you may reach the summit, don't leave Bar Harbor without seeing sunrise on Cadillac Mountain. Its location makes it the first place to see sunrise in the US – and it's pretty spectacular. It's only 20 minutes from Inn to the peak by car. Sunrise is "rush hour" and met with applause at first peek.
"Got Cultcha?"
Small town feel notwithstanding, arts and culture abound in Bar Harbor and the surrounding area. Learn about the natural history of Bar Harbor at the George B. Dorr Museum of Natural History, or experience Old Bar Harbor at the Bar Harbor Historical Society.  Don't miss the chance to learn about Native American life in Bar Harbor at our beloved Abbe Museum.
The Acadia Repertory Theatre is very popular with summer guests and their performances are always outstanding. For a new take on a movie theatre, we love Reel Pizza; they serve food, beer and wine and when your food is ready they'll let you know via a bingo board. Learn about Maine's ocean life with a hands-on experience at the Mount Desert Island Oceanarium.
Just a Little Peace and Quiet?
Take a walk through our charming little town to find some treasures and absorb the fresh air and beauty. Take an easy hike around Jordan Pond; a boardwalk borders the east side of the pond and leads to the Jordan House Restaurant & Gift Shop. Settle down in one of the Adirondack chairs and enjoy a bite to eat in a lovely setting.
Most importantly remember Maples Inn is "Classic Tranquility." Feel at home to knit, read, engage in easy conversation with other guests, or simply relax on the front porch rockers with afternoon refreshments. On cooler days, cozy up by the living room fireplace. Give us a call today to schedule your next trip to beautiful Bar Harbor. We look forward to seeing you soon.
Share This