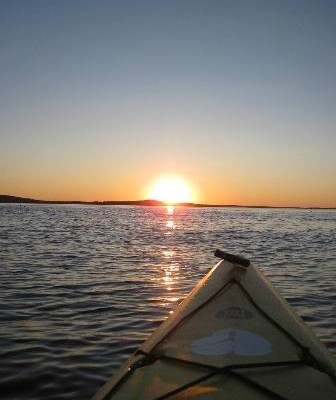 On The Water For A Bar Harbor Adventure
"How was your vacation?"   ~   "Did you enjoy your time off?"   ~   "Did you do anything fun?"
Most people cite some relaxation and downtime as their key goals for vacation. But after returning to the office or the regular routine, there can be a bit of wistfulness that you didn't make the most of your time away. Maybe between the delicious lobster dinner and the town concert on the green and the stroll through the shops, you should have made time for a little adventure?
Fortunately, Bar Harbor is a treasure trove of opportunity when it comes to adventure. Over the coming months, we'll share a variety of ideas to help make your Mount Desert Island area vacation one that you'll talk about for years. We'll start with some great activities to appreciate the incredible coastline from the water.
Appreciate Bar Harbor By Sea
Boats of all kinds abound in the waters around Bar Harbor. If you prefer to operate under your own power and are open to a physical workout, consider renting a kayak or a paddleboard. With your quiet approach you'll be less likely to startle wildlife and you may be rewarded by views of porpoises, seals, puffins and even eagles. A variety of group tours are available, which include equipment, instruction and guided tours by locals who offer information and access to the area's highlights.
If you're looking for a less physical way to be on the water, there are innumerable options, each with its own appeal.
A variety of whale watching tours are available, including specialized cruises to see lighthouses, puffins, seabirds, and the magnificent sunsets. Whale sightings are guaranteed, so you're entitled to a free return cruise if the great sea creatures are hiding on your trip. If you're interested in learning about the area, the guides offer narration and are well informed.
Bar Harbor also offers a mix of fishing experiences. Gear is provided; in some cases, lunch and beverages are as well. Deckhands will help land your catch and even filet and bag it up for you on open ocean cruises. Cruises of local ponds, streams and coastal saltwater feature Maine registered guides and fly fishing instruction.
If a serene sail appeals, Bar Harbor is blessed with a lovely four-masted windjammer cruise. There is acoustic accompaniment but little or no narration (although the captain and crew will happily answer questions). Guests can help raise the sails if they want.
Many options are available for sightseeing and nature cruises, from the type and size of vessel to the duration of the trip. A lobster boat cruise offers a unique opportunity to learn about lobstering and the hauling of traps.
If you're looking for a close-up and personal view of the coastline and wildlife, consider a cruise on one of many smaller boats captained by local residents. Generally these trips are private charters, so they can be more costly, but they offer a more personalized excursion.
Landlubber? No need to fret!
If you prefer to keep your feet on land, there's plenty to keep you occupied. Despite the fact that it is only 16 miles wide and 13 miles long, Mount Desert Island boasts 120 miles of hiking trails and 45 miles of carriage roads, thanks to Acadia National Park. Take a long hike, rent a bicycle or get more adventurous. We'll offer more about land-based activities in our next post. Stay tuned!
Don't miss out on your summer adventure in Bar Harbor. Book your room now. We're happy to help you find the activities to make your visit a memorable one.
Share This