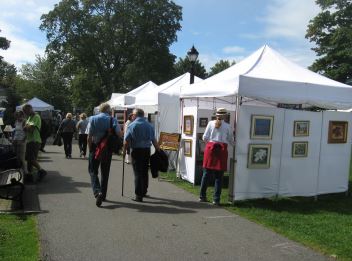 Coastline, Lobster and Art in the Park – Bar Harbor's Many Riches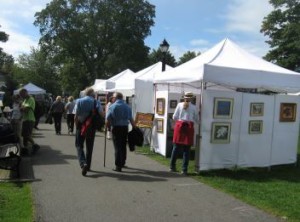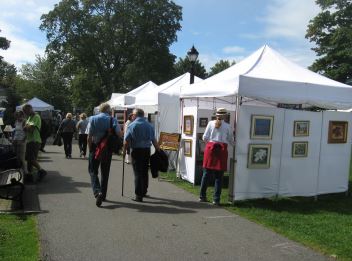 Bar Harbor, Maine offers an outstanding mix of recreational activities to satisfy a variety of individual passions.
Acadia National Park & Mount Desert Island
For the outdoor enthusiast, Acadia National Park offers boundless opportunities for exploration by both land and sea. Comprised of nearly 50,000 acres of rocky coastline on Mount Desert Island and offshore islands, Acadia is the most visited national park in the country, offering spectacular scenery, wildlife, and options for recreation. The athletically inclined can hike or bike the rugged trails or join a guide for rock and mountain climbing. Water activities abound, including kayaking, sailing, and stand-up paddle boarding. Outdoor enthusiasts who prefer to experience the coast in a less physical ways can enjoy boat cruises of various types (including deep sea fishing, schooner sails, lobster boat rides) to view the variety of whales, puffins, and lighthouses that dot the rocky coastline.
Culture & History
For the culture or history buff, Bar Harbor offers a variety of museums where visitors can learn about the history of the area through exhibits, collections and programs. Those interested in a closer look at the marine life and the geology of the area may participate in guided tours of a salt marsh or learn about the area's flora and fauna through exhibits at the nature center in Acadia National Park. A variety of nature boat cruises and bus tours are also available.
Lobster Fans & Foodies Welcome
While of course local lobster and seafood are popular menu items in this coastal area, Bar Harbor features eateries offering a wide variety of cuisines, including Latin, Asian, Cuban ad Italian food. Whether you want a high end dining experience, a Downeast lobster bake at a picnic table in the salt air, or a café offering vegan and organic choices, you'll find it here.
A Bustling Arts Scene
Whether you have an artistic passion or simply appreciate good music, theatre and visual arts, Bar Harbor offers a variety of choices. The Bar Harbor Music Festival takes place June 30 through July 28; enjoy weekly band concerts on the village green on several evenings each week, or take in the Bar Harbor Jazz Festival. Theatre, movies and improv are also available.
Art In The Park: June 22-23, 2013
Drawing inspiration from the natural beauty of the area, more than 35 fine painters and photographers will display their works on the Bar Harbor Village Green on the weekend of June 22 and 23, 2013. This juried art show and sale in its 63rd year runs from 9 am – 5 pm on Saturday and 10 am – 5 pm on Sunday, allowing you ample time to enjoy other area attractions as well. For more information, call the Chamber at 207 288 5103.
If you haven't reserved yet, be sure to contact us soon to reserve your room; some weeks are nearly booked. We look forward to seeing you and welcoming you to Bar Harbor.
Share This